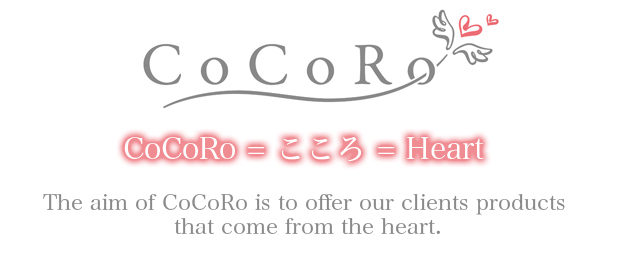 We value a soul-to-soul connection with our customers. Our goal is to offer you products that brighten your body and mind. CoCoRo Co., Ltd. was established in 2007 to implement this philosophy.

Ayako Ishii, our CEO, worked as a planner in an e-commerce food company before becoming the founder of CoCoRo Placenta-Ya. When Ayako left her last position, one of her clients gave her a Haiku poem which said, "CHIRITENAO KOKORONI NORORU SAKURA KANA"  ー You will quit your job, but you will stay in my heart forever.

Inspired by her client, Ayako decided to use her passion to provide a product that will brighten the lives of her future clients. Ayako's goal was to make her customers feel warm-hearted whenever they thought of CoCoRo products.

When deciding on naming her new company, Ayako could not think of any name except CoCoRo which means mind, heart, or spirit in Japanese.

Ayako believes that a woman's beauty is not only in her appearance or her style, but also her Cocoro. A woman's Cocoro should be lively and bright.

Ayako is aware of women's many physical discomforts and concerns. She knows some women are severely affected and at times isolated because of premenstrual syndrome (PMS), menstrual cramps, menopause and anxiety about aging.

"Cocoro Placenta products gave me energy and eased the symptoms of my menopause."
"I feel much more comfortable about going out."
I got a promotion at my job. CoCoRo Placenta products supported my mind and body." These testimonials make Ayako even more determined to keep her customers as healthy and happy as possible.

We believe that our products can brighten your day too!

We are looking forward to sharing the benefits of our products with you.