CoCoRo Placenta uses 100% high pure Horse Placenta powder with no dilution of the concentration. CoCoRo contains high amount of amino acids that contribute to the regeneration of your muscles, skin, hair and collagen.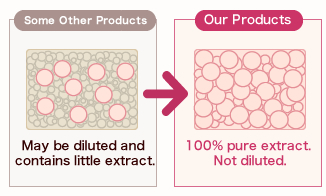 We are proud of our high quality Horse Placenta extract powder. Our product is extracted by a unique enzyme-degradable system and is superior in terms of infiltration performance and effectiveness. Unlike other placenta supplements, our products have no added fillers like Extender. CoCoRo Placenta only uses 100 % pure placenta extract.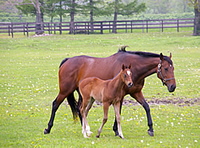 CoCoRo Horse Placenta extract is safer than pig placenta extract. To provide safer and higher quality products, we carefully select thoroughbred horses raised in a favorable environment and well cared-for by contract farmers in Hokkaido, Japan, under the most stringent quality standards. Selected thoroughbred Horse Placenta extract allows us to provide you with substantially safer products.

We add the right components to our Horse Placenta to embellish your health and beauty. Horse Placenta contains multiple amino acids. It is in rich in nutrients and growth factors that help rejuvenate ageing cells and damaged tissues. All the other ingredients used in our products are as natural as our placenta.
Rose Hips Containing Vitamin C
Vitamin C is well-known for its effectiveness in skincare. It is an ingredient that is highly recommended for all women who care about their beauty.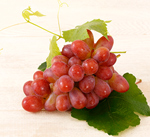 Main Beauty Ingredient:Grape Seed Extract.
Grape seed extract is considered one of the most effective natural antioxidant ingredients available. Grape seeds contain not only polyphenols but also a variety of other structures of this compound. Polyphenols contain high concentrations of proanthocyanidin, called the king of polyphenols. The antioxidants in polyphenols have 5 times more antioxidant power than even the well-known abilities of vitamin E.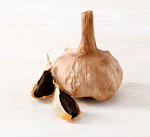 Boost your body both physically and mentally!Fermented Black Garlic
Providing high antioxidant effect, garlic works as nutritional for revitalizer. It also has antiaging properties that contribute to fine-textured and smooth skin. "White 6-cloved Fukuchi Garlic" is used for the fermentation of black garlic without the addition of other microorganism and substances. The white garlic is fermented into black garlic by a patented production method called auto-fermentation and auto-ripening. Since garlic is processed slowly over a period of one month, the final product conserves more of its active substances and the result is more effective.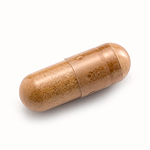 We use plants-derived Pullulan made from starch with no added artificial color. Safe with low oxygen permeability, it prevents the content from oxidizing and maintains the high quality of the product.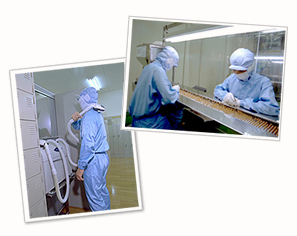 We process CoCoRo Placenta at the GMP certified pharmaceutical factory in Japan. GMP (Good Manufacturing Practice), practiced in many countries, is a system that ensures food safety, quality and legal requirements of products.

Other placenta products recommend taking 4-8 capsules per day. With CoCoRo PLACENTA you simply take 1-2 capsules at bedtime. There is no need to worry about carrying your capsules with you all day or missing a dosage. Recommended for busy people.